DLRdmv
Electronic Titling & Registration (ETR)

DLRdmv was founded by a team of ETR experts with years of experience. We leveraged that experience to build a superior product and we stand behind the product with the most knowledgeable Customer Service and Account Management teams in the industry. We are grateful to the dealers who have entrusted their business to us and made us #1 among Franchise dealers in Georgia and #1 overall in Florida. Our product will save you time and money in every facet of the titling process. Let us give you a 20-minute demo or just ask a few of your neighboring dealers what they think about DLRdmv.
CONTACT
sales@dlrdmv.com | 404.287.2766 | www.dlrdmv.com
American Fidelity
Insurance Services (Disability)
For three decades, GADA has partnered with American Fidelity to bring the best supplemental insurance benefits to your employees. American Fidelity has been providing voluntary benefits since 1960 and is A+ rated from AM Best. The company offers exclusively for automobile dealers, a special voluntary disability insurance plan that had a unique benefit for pre-existing conditions. In addition to disability insurance, American Fidelity can help you with cancer, accident, life and hospital indemnity insurance, as well as Section 125 "Cafeteria Plan" compliance.
CONTACT
jeffrey.wolters@americanfidelity.com (Jeff Wolters) | 866.342.7611 | www.americanfidelity.com
Armatus Dealer Uplift
Retail Warranty Reimbursement
Armatus Dealer Uplift provides the industry's only fully outsourced Retail Warranty Parts & Labor Reimbursement Submission Service. Armatus' many advantages include: Proprietary Software that assures each store is submitted with the highest possible mathematical parts markup or labor rate; extensive knowledge of state laws and factory protocols; a staff dedicated solely to Retail Warranty Reimbursement, with over 600 years of combined automotive industry experience. Dealers have virtually no administrative burden and are assured of optimal results that are delivered with unparalleled speed and accuracy.
CONTACT
info@dealeruplift.com | 888.477.2228 | www.dealeruplift.com
Smart Source
Printing and Distribution
Smart Source is one of the nation's largest providers of operational print and marketing communications. With annual volume in excess of $ 125 million, Smart Source is uniquely positioned to provide innovative solutions to meet the needs of the ever changing automotive marketplace. Our understanding of the daily challenges faced by Georgia's automobile dealerships allows us to be proactive in presenting new products and services, each supported by industry-leading technology. Our experience in Georgia, combined with our national footprint, provide an outstanding resource for GADA members.
CONTACT
bharth@smartsourcellc.com (Bob Harth) | 770.449.6300 | www.smartsourcellc.com
Guardian Products
Promotional Products
Guardian Products, Inc. is a major supplier of specialty advertising and promotional products to the automobile industry. They have been fulfilling the needs of automobile dealers since 1981. Guardian has the ability to customize any dealer promotional needs from license plates and key tags and slogans to embroidered shirts and hats. Guardian's warehouse facilities can handle all fulfillment and billing projects. Call for a free catalog or tour the company store online.
CONTACT
jboston@gpcorp.com (John Boston) | 770.448.6982 | www.gpcorp.com
NADA Retirement from Empower
Retirement Services
NADA's affinity relationship with Empower Retirement offers members a competitive retirement program specifically designed for dealers and their employees. Dealer members have access to high-quality retirement plans with competitive fees and a wide array of investment tools. Empower Retirement, the second-largest retirement services provider in the U.S., brings knowledge, specialized service and a high-tech user experience through their interactive website. NADA Retirement from Empower is committed to providing exceptional value through a combination of administrative expertise, multiple support channels, retirement-driven calculators and readiness tools, and a winning team of service professionals devoted to helping clients achieve financial success.
CONTACT
jeff.liwacz@empower-retirement.com (Jeff Liwacz) | 609.529.3546 |
www.empower-retirement.com
Spectrio
Telephone On-Hold Services
Spectrio is one of the nation's leading end-to-end, technology-enabled customer engagement marketing companies, providing professional content and managed services on a monthly subscription basis. Our suite of solutions, including On-Hold Messaging, Digital Signage, Interactive Kiosks, WiFi Marketing, Overhead Music, and Scent Marketing, enable our clients to engage, educate and entertain their customers, across all customer touch points.
CONTACT
info@spectrio.com | 800.584.4653 | www.spectrio.com
The Academy for Automotive Professionals
Dealership Employee Training
The Academy provides training in automotive sales, service and collision repair. Since its inception in 1995, the Academy has provided quality training for thousands of individuals locally and nationwide. It is recognized as one of the premier automotive sales training institutes in the nation. Its high-tech, 40,000 square foot training facility has four large classrooms, 16 service bays, a down-draft spray booth, frame machine, detail workshop and more available for students.
CONTACT
training@maada.com | 770.916.1741 | www.maada.com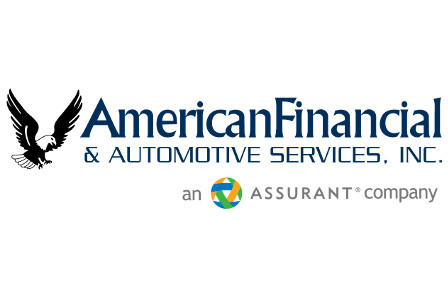 American Financial & Automotive Services
F&I Training
For 40 years, American Financial & Automotive Services, Inc. has assisted dealers with maximizing profits legally, ethically and compliantly. Through extensive development services, award-winning training and exceptional customer service, American Financial is the foremost authority on modern-day selling practices. Together with Automotive Training Academy (ATA), American Financial's team of retail automotive experienced field agents will guide your dealership to success. In addition, American Financial is the provider the MasterTech™ F&I product suite, offering industry-leading coverage and administration. American Financial proudly partners with GADA to assist Georgia dealers.
CONTACT
dealerinfo@afasinc.com | 800.967.3633 | www.afasinc.com